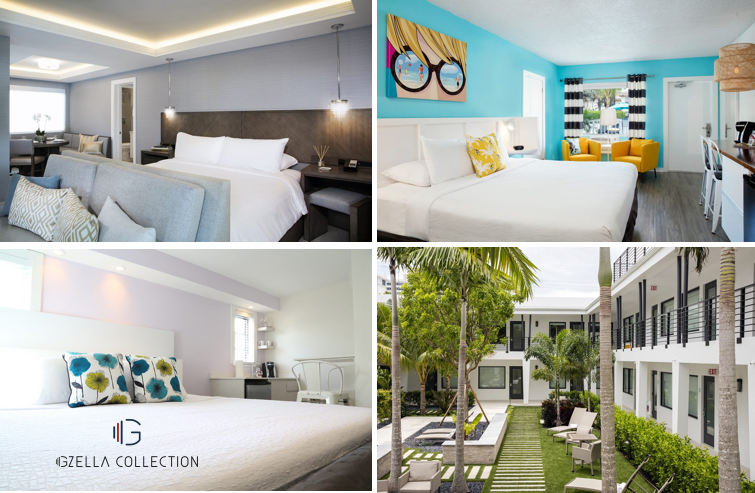 Hotel Policies
Check-In/Check-Out for Hotel Guests
Check-In time is 4:00 pm, and check-out time is 11 am. A valid reservation is required at the time of check-in. Early check-in and late check-out requests can only be approved by the hotel Reception Team, and will only be honored at their discretion based on the hotel availability. Should you require a guaranteed early check-in or late check-out please contact the hotel and additional charges may apply.
Cancellation / No-Show Policy
All guests with confirmed reservations not cancelled at least 72 hrs. prior to arrival (defined as 4:00 pm local time day prior), or "no shows" will incur one night's room and tax charge to be assessed to the credit card on file. Please provide notice of cancellation before 4:00 pm 72 hrs. prior to arrival to avoid a penalty of one night's room & tax. If a reservation was booked through one of our third-party partners it is the guest's responsibility to contact the partner and cancel directly with them (ex. Booking.com, Expedia etc.) Many of our third-party partners have non refundable rates, in that case it is the policy of the site you made your reservation that will be honored
Deposit/Guarantee
All reservations must be guaranteed with a deposit equaling the first night's room and tax and guaranteed with a valid major credit card.  Hotel will charge the deposit within 7 days of reservation being made. The hotel will not hold any reservation unless secured by the above methods. Upon check-in guests may use a different valid method of payment for their stay.
Smoking Policy
All Gzella Collection Hotels are non-smoking facilities. Smoking is not permitted in guest rooms and is permitted only in designated areas. If the hotel team determines that a guest has smoked in their room, a minimum of a $200.00 fee will be charged to the guest folio within 4 days of guest departure.
Pet Policy
Ikona hotel does not allow pets other than service animals with valid paperwork.
Fala Hotel and Fortuna Hotel are pet-friendly with a $25 per night pet fee and the below regulations: 
We love all kinds of animals, but only domestic pets, like cats and dogs, are permitted
While our rooms are spacious, no more than two (1) domestic pet is allowed per room.
When you check-in, let the reception staff know you'll have a pet in your room. You'll need to sign a Pet Policy Agreement, and then you and your pet can make yourselves at home.
Be sure to keep your pets on a leash or in a carrier if they're outside your room.
Pets shall remain within your control at all times, either on a leash or in a carrier. Pets may remain alone in a guestroom so long as the pet is well-behaved. However, if your pet is disturbing other guests/staff or causing damage, then it cannot be left alone and must remain in your control.
Please contact Housekeeping to make arrangements for room cleaning. Because we can't clean your room while you and your pets are present, we suggest you schedule a time during the hotel's normal cleaning schedule for us to clean while you are out and about. (Maybe this is a good time to think about a walk?)
In consideration for other guests, please clean up after your pets, and keep them within your control at all times. If your cat is staying with you, you'll need to provide a litter box.
We count on you to prevent your pet from making excessive noise, being disruptive or aggressive to other guests. If your pet is deemed dangerous, harmful or disruptive, hotel management has sole discretion to require you to find other accommodations. The hotel also reserves the right to contact animal control to have a pet removed.
If your room requires excessive cleaning, or if damages are incurred as a result of your pet's actions, the hotel may charge for additional services and repairs.
Third and Extra Person Fee
Room rates are listed for single / double occupancy. Additional adults sharing a room will incur a charge of $25 per night, per person, up to four/six in a room (depending on room size).
Roll Away Beds and Connecting Rooms
Roll away beds are $10 per night plus tax (fee is in addition to 3rd person fee if applicable). Room type must comfortably rollaway (note: basic and standard queen/king rooms do not accommodate a roll away) and requests must be confirmed with reception directly. Availability of connecting rooms is limited, please confirm with the reception team in advance of arrival if required.
Children's Policy
Children 12 and under can stay free of charge using existing beds. Roll Away fee applies if one required (note: basic and standard queen/king rooms do not accommodate a rollaway). Cribs are available complimentary on a first come first serve basis.
Tax
6% state tax per night, + 5% Tourist Tax, per night
Minimum Age Requirements
All guests must be 21 years or older to confirm guestroom accommodations. A valid photo ID must be presented at the time of check-in for age verification.
Hotel Payment Policy
In order for guest reservations to be confirmed, at the time of check-in, a valid form of payment must be provided through the authorization of a debit or credit card. When a debit or credit card is presented for authorization, please be advised that a credit hold in the amount of guest room charges, applicable taxes plus a $100 hold for incidental charges will be placed on the account. During "Spring Break", guests under the age of 25 will be subject to a $500 deposit for incidentals. No cash will be accepted for incidentals. Any damages or missing items from the room will be charged to credit card or subtracted form incidentals deposit before or after departure.
Accepted Methods of Payment:
        Master Card
        Visa
        American Express
        Diners Club
        Discover Card
Outdoor Heated Pool
The outdoor heated swimming pools are open from 6:00 am to 11 pm. No lifeguard is on duty. Children under the age of 16 must be accompanied by an adult.
Complimentary Parking Services
Complimentary parking is available 24/7 for guests on a first come first serve basis. Parking Permits must be obtained and validated by reception personnel upon arrival and placed on the dashboard of the vehicle to avoid being towed. One Parking space is included in the guest room rate and is based on availability. Additional parking passes are $10 per day (Major Holidays and Events $20). Hotel is not responsible for any loss or damage to vehicles while parked at the hotel.
Good Night's Rest Policy
To ensure the comfort and enjoyment of all our guests, the hotel enforces a Good Night's Rest Policy in our guestrooms. Only registered guests are permitted to enter guest rooms after 10:30 PM. All guests must be registered at check-in. If a disturbance is reported, as a result of a party or noise from guest room, one warning will be given to reduce the noise. If this warning is not followed, all guests in the room will be asked to leave the hotel immediately without refund and the hotel may call the police if needed. Our guidelines are in place to ensure every guest enjoys a peaceful and pleasant stay in our hotel.
Promotion Policy
If you choose to take advantage of any promotions offered through the hotel, please follow all restrictions associated with each offer. Management reserves the right to change or cancel all promotions at any time.
Safety/Security Policy
The hotel is not responsible for loss, damage or theft of cash, jewelry or other valuables left unattended in guest rooms. Safety deposit boxes are available for the safekeeping of these items. If the room does not have the safety box deposit, a safety box deposit box will be made available, please speak to reception. Articles left behind by hotel guests and found after departure will be kept for collection by owner up to 30 (thirty) days. After that time, unclaimed items will be disposed of by the hotel as necessary.
reception@gzellacollection.com 
954-610-8515